10 best health apps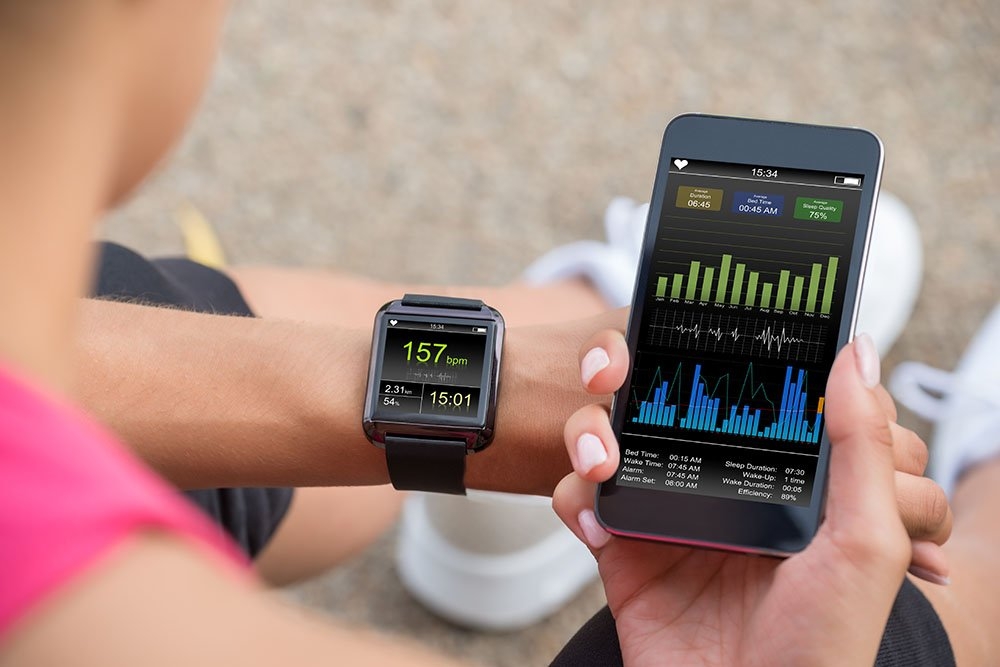 The team at Regency for Expats has listed our top 10 apps to help you out this year, whatever your situation and wherever you are in the world.
1.      Aaptiv
What? A bossy in-ear personal trainer that will keep you on track during your workout. Every week, 30 new classes with real personal trainers are added to keep you motivated.
Good for? Runners, weight lifting, cycling and race running
2.      Nike+ Run Club
What? Who doesn´t love a bit of competition? For the runners amongst you, this app tracks your runs via GPS and shows you how your mates are doing. If they´re out on a Sunday morning run, you´re sure to know it.
Good for? Runners of all levels.
3.      Headspace
What? Guided meditation sessions and mindfulness training. The brainchild of Anny Puddicombe, a Ted talker, this app is used by Google, Spotify, LinkedIn and other corporate giants to help staff relax and feel grounded.
Good for? Everyone!
4.      MyPlate by Livestrong
What? A nutrition tracker which helpfully keeps tabs on your meals. Especially handy if you are out of your normal routine. Best feature is arguable a detailed 8-week meal planner and weekly shopping lists to take away any hassle.
Good for? Those of us watching our weight or needing support to eat more carefully.
5.      Salute the Desk
What? This catchy sounding app ensures you can practise your mantis or downward dog wherever you are. With 4 main screens: Sit Tall to improve posture, Salute the Desk to guide you through stretches, Zone In to choose tailored areas to stretch and Relaxation to relieve stress, there´s really no excuse.
Good for? Tense office workers
6.      8fit
What? Customised exercise routines and meal plans based on your own goals, current stats and preferences. This app will generate grocery shopping lists for you and track all of your fitness, including sexual activity (it all counts.)
Good for? If you´ve had enough of generic routines or meal planning and want something specific for you.
7.      Couch to 5k
What? Does exactly what it says on the tin. If you´re running a 5k, this app will make it simple and perfectly attainable. It claims after 8 weeks, you´ll be 5k ready.
Good for? Beginners.
8.      Sleep Time
What? If you´re hitting the exercise hard, this is a nice compliment to your existing health and fitness apps. It cleverly uses an algorithm to give you specific insight into your sleep; monitoring your movement and periods of light and deep sleep. Never wake up at the wrong time again – the alarm feature will wake you at the best time in your sleep cycle.
Good for? Anyone who needs to justify a "bad night"
9.      Natural Cycles
What? If you´re trying for a baby this year, this app monitors your cycle and alerts you to the optimal fertility times.
Good for? Anyone wanting to plan or prevent a pregnancy!
10.  My Possible Self
What? Let´s not forget our mental health. It´s described as a personalised self-help tool to help you target the stresses of life head on. Monitoring your mood and emotions, it will recognise any patterns or triggers in your behaviour. The clinically proven self-help modules work from established therapies.
Good for? Helpful for everyone of us.
There is nothing more important that our health and the health of your family. Regency for Expats is on hand 24/7 with a multilingual claims service to make health insurance simple overseas. Just as an app, our service is easy to use and tailored to you, wherever you are in the world.
Read more