Why international medical insurance is the smartest benefit you can offer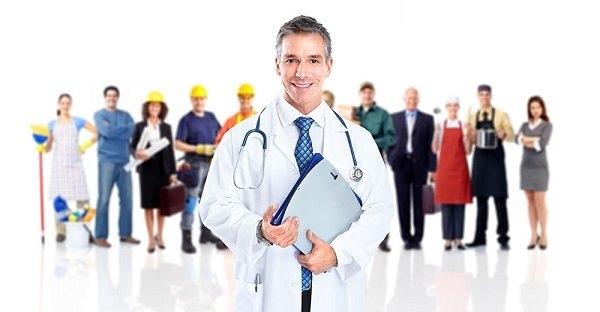 Standing out as an employer of choice is paramount and the employee benefits package is a key part of the overall offer. In fact, 57% of people report that benefits and perks are among their top considerations before accepting a job.
Not only can employee benefits serve to attract new talent, introducing new benefits during the employment period is a surprisingly effective retention strategy. A survey by Glassdoor revealed that four in five workers say they would prefer new benefits over a pay raise. Healthcare insurance was the benefit most valued by these surveyed employees (40%), ranking above paid vacations (37%), flexible work schedules (30%) and employee development programs (19%)
Benefits offered by global giants are many and varied and can include headline grabbers like baby cash for new-borns (Facebook), free meals and massages (Google) and unlimited holiday time (Virgin).  
But in spite of the increasing range of novelty perks offered by employers, a recent survey by the Society for Human Resource Management reveals that 95% of HR professionals agree that healthcare is the benefit that employees value most.
Investing in private healthcare for employees brings double benefits; not only is it an effective tool for attracting and retaining employees, it´s also key to sustaining their optimum health, which contributes to productivity and direct impacts the bottom line.
Another survey conducted by Aon 2015 - Global Benefits Survey - demonstrated the link between employee health and engagement levels. In this study, 87% of ´highly engaged´ employees say they are in good or very good health, while only 24% say they are in poor health. Further to this, the Gallup Organisation has gathered evidence over decades, which irrefutably links employee engagement with business outcomes
All this evidence points to a conclusion we instinctively know to be true: declining employee health leads to falling levels of employee engagement and disappointing business outcomes. Employee health insurance is therefore a sensible investment as well as an attractive benefit.
There are many providers of private medical insurance, so here are some principles to guide search and selection.
Prioritise wellbeing, not just physical health
Choosing private medical insurance which takes a holistic view of health is essential to keep your employees performing well. The World Health Organisation counted 15 billion lost days of work every year as a result of anxiety and depression, costing companies $1.15 trillion (USD). Investing in mental health pays dividends; a study published in the Lancet Psychiatry in 2016 estimates that every $1 invested in scaling up treatment for depression and anxiety leads to a $4 return in better health and ability to work. 
Regency for Expats includes 24-hour access to psychological support and personal coaching, so employees can always tap into talking therapies to maintain their mental wellness.
Look for flexible options for a global workforce
Global companies rely on the skills of a mobile workforce, so it´s important to choose healthcare insurance that moves with them. Regency for Expats allows people to receive inpatient treatment in any hospital in the world (excluding the USA). Hospital admissions, emergency treatment, ambulance services and surgery are all covered. As an outpatient, employees can see alternative therapists as well as general practitioners and all their physiotherapy and medication are covered.
Create a culture of health awareness
Encouraging employees to take an active role in their own health is important, so Regency for Expats covers annual medical check-ups, vaccinations and routine eye tests. Routine and emergency dental is covered, including major dental procedures.
Keep your employees safe
International travel exposes employees to risks which were hardly considered 20 years ago; Regency for Expats has extended their cover to the personal security of employees, providing support in the event of terrorism, hijacking or mugging.
 Invest in a reputable provider
Regency for Expats paid more than 98% of claims submitted to them in 2016. Employees receive support from an independent 24-hour claims & assistance adjudication provided by international assistance company Medihealth.
Regency for Expats is a specialist provider of international insurance programs for expatriates and a fully owned subsidiary of global financial services company Regency Assurance.
Regency Assurance is regulated by the Financial Services Regulatory Commission and provides insurance and financial services across 120 countries.
Read more