Can a positive attitude reduce your health risks?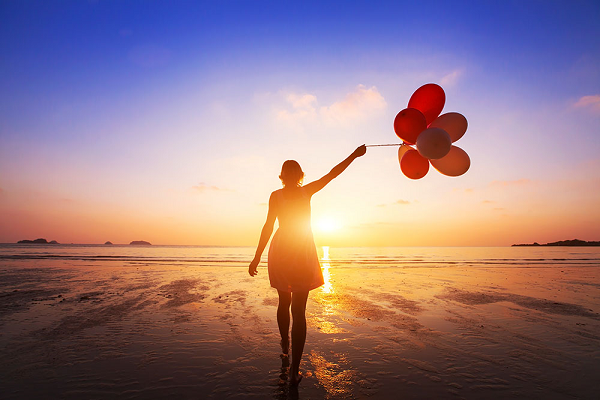 But can simply looking for the good in everything prevent other health risks and keep us healthier? There are numerous studies which say so. Regency for Expats gives the low down on five studies showing that looking on the bright side could be the key to a long and healthy life. 
1. Live longer by thinking yourself fit
A study published by Stanford University in 2017 found that believing you are in bad shape could lead to premature death. The study illustrated that our thoughts and beliefs have a direct impact on our health; participants who saw themselves as less active were 71 per cent more likely to die in the years following the survey.
2. A healthy heart with happy thoughts
In a 2013 journal from the American Heart Association, it was reported that heart patients at a hospital in Denmark who reported a positive mental outlook were 58 per cent more likely to live another 5 years, compared to patients with a negative outlook on life. 
3. Keep your spirits up, ladies, and stay healthy
Researchers at Harvard University found that a group of 70,000 female nurses had a 31 per cent reduced risk of mortality if they rated themselves as "optimistic". The study was in fact one of the first to link optimism with a reduced risk of infection, respiratory disease and cancer. 
4. Being negative hurts
Back in 1990, nearly 200 people suffering with chronic pain were took part in a study into negative thoughts. The published study found that negative thoughts increased their pain sensations. 
5. Staying happy keeps you well
In a 2003 experiment, 350 people were exposed to the common cold. Over the course of two weeks, these people were contacted to see if they´d become sick with the virus and to find out if they were feeling positive or negative. Those who reported feeling positive emotions were less likely to have succumbed to the cold. 

Feeling blue over your health insurance? Look no further than Regency for Expats.
We´re an established private health insurance provider for globally mobile people and we operate in more than 120 countries worldwide. Why should you choose Regency for Expats?
- We have paid 99% of claims
- We have a 24-hour multilingual claims service
- Our claims service is 24/7 and provided by Medihealth 
- We offer corporate and individual policies
 
Read more